is a vision screening program designed to identify existing or potential vision disorders in children. Although CubSight will screen children up to the age of 18, the program is primarily designed to screen children between the ages of 1 and 6 and to inform the parent or guardian of their child's results. Through early detection and early treatment, many vision problems can be corrected or even reversed with the help of an eye doctor. In some cases, blindness may be prevented.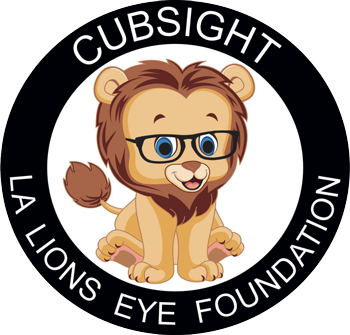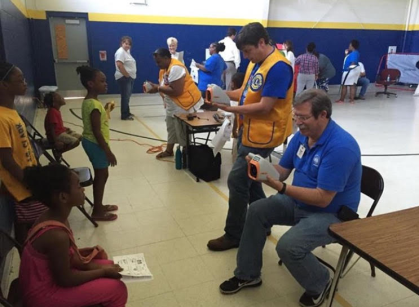 Our CubSight Vision Screening program
is conducted by volunteer Lions and offered 100% FREE to schools, daycare centers, churches and all residents of Louisiana. Children are individually screened by having them focus on a vision screening device from 3 feet away. This device takes a photo of your child's eyes and is able to detect many different abnormalities.
Parents interested in having their child participate should contact the child's school or daycare to inquire if a CubSight screening can be scheduled. For more information on scheduling, call the CubSight office at (504) 525-7235.
CubSight Forms or Documents