WHY A MISSION OF EYECARE?
"To Improve the Quality of Life through Vision Care".
Lions International was established in 1917. Lions are civic-minded men and women who volunteer in communities around the world. The Lions motto is "We Serve".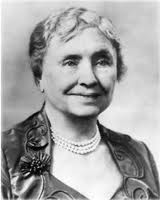 Helen Keller, who overcame her own sight and hearing adversities to become one of the world's strongest advocates for the blind, honored the 1925 Lions International Convention by attending as one of their keynote speakers.
She challenged the Lions Clubs organization to become "Knights of the Blind" to help rid the world of treatable blindness. From that day on, Lions Clubs International has done more for Eye Care than any other organization in the world.
The Louisiana Lions
Eye Foundation:
In 1974 the Lions of Louisiana formed "The Louisiana Lions Eye Foundation" to continue this commitment of Eye Care right here in Louisiana. The Articles of Incorporation were restated in 1984.
In 1986 the Louisiana Lions Eye Foundation, working with LSU, helped build a facility located at 2020 Gravier Street, New Orleans.
Today, this building houses the Louisiana Lions Eye Foundation's main offices and the LSU Health Sciences Center Department of Ophthalmology.